Haika is excelent hunting dog. She is hunting with inteligence, very high speed and the most verve.
Haika was very succesfull on two hunting trials.
In 2003 she attend hunting trials in Luková . She became hunting trials winner in I.price with 96points.
In 2004 Haika attend international individual hunting trials for ridgebacks. She became 2nd as best bitch in I.price.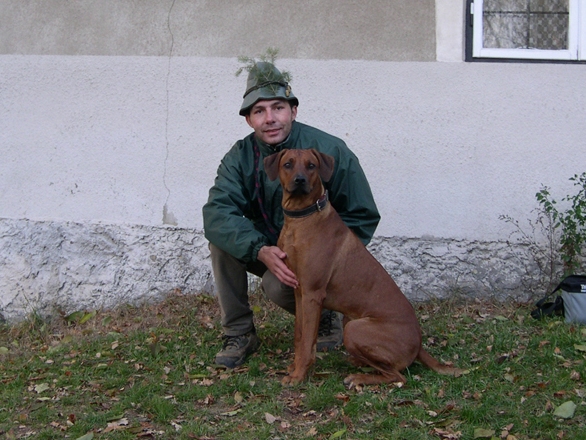 Hunting trials
Luková 2003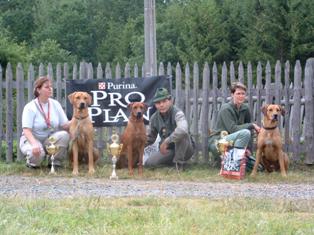 International individual hunting rr trials
Lužná Rakovník 2004